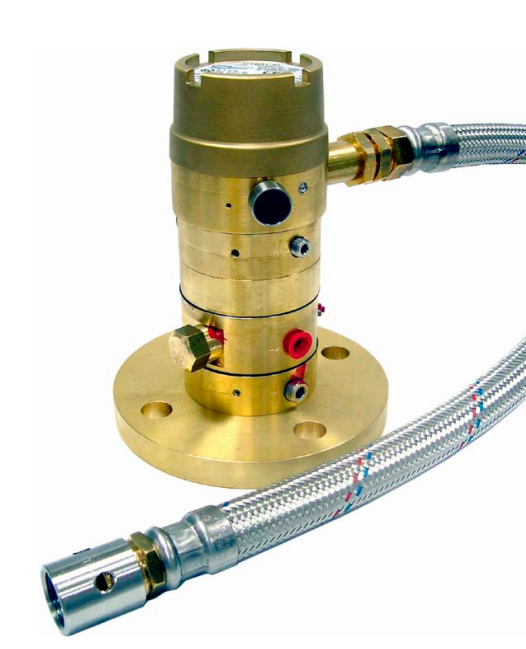 Honeywell Marine Solutions (Ex. AUXITROL)
CT801LB/S-B Electro-pneumatic Tank Level Transmitter – Protected Areas
The CT801LB/S-B Electro-pneumatic Tank Level Transmitter performs remote level measurements based on the bubbler-type principle providing 4-20 mA analog output. The transmitter's proven reliability has made it the marine industry standard for equipment in this category, with more than 2,000 vessels already equipped.
Approved by major international classification societies, the CT801LB/S-B is designed for top tank mounting. When there is a lack of air or neutral gas supply pressure (below 1 bar), its integrated and automatic non-return valve will close to avoid any liquid return back to the transmitter via the bubbling line.
For pressurized tanks, the level is the deduction of the inert gas pressure (above the liquid) to the hydrostatic pressure measured.