COMPANY'S PROFILE
Since 30 years AMM provide its know-how to Marine and Industry, Leader in Automatism, Measurement and Regulation, our philosophy is to satisfy our customers.
Our engineers and technicians team assure maintenance to yours installations new or old. We operate around the world.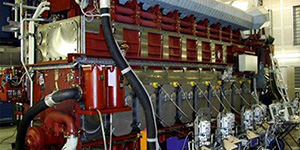 A commercial department provide all types of instrumentations and measure in :
Temperature
Pressure
Flow Level
Speed
And we ship all over the world
MARINE AND INDUSTRIAL OPERATING FIELDS
Measurement acquisition and processing / alarm systems ( temperature, pressure, level…)
Programmable controller based systems, communications, input/output measurement
Programming, automation, regulation of temperature, pressure, level, speed, flow, rate, of gases, steam.
Command control
Marine safety protection systems (ISPS)
Cargo ballasting
Temperature recording
Remote engine control
Water in oil detection
Oil mist detection
Oil in water monitor (15 ppm)
Temperature recording
Remote engine control
Water in oil detection